DuroFlow 30 Series Industrial Rotary Positive Displacement PD Air Blower 3004-VT - 3004-VT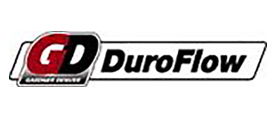 DuroFlow 30 Series Industrial Rotary Positive Displacement PD Air Blower 3004-VT - 3004-VT
Series:

Duroflow 30 Series

States:

NC, SC, TN, VA

Summary:

Port Size Conn: 2.5" NPT SPECIFICATIONS: Shaft Diam: 1.00" Max Speed: 4000 RPM Min Speed: 2950 RPM Max Pressure: 15 PSIG Max Vacuum: 15 Hg Max Volume: 151 CFM
Details
Industry / Applications
Old Product Numbers
Video
LTL Shipping Charges
Make/Model: Gardner Denver DuroFlow 3004-VT (GGBAABA)Port Size Conn: 2.5"NPT Shaft Diam: 1.00"Max Speed: 4000 RPMMin Speed: 2950 RPMMax Pressure: 15 PSIGMax Vacuum: 15 HgMax Volume: 151 CFMDrive End Lubrication: OilGear End Lubrication: OilMounting Bolt Hole Diameter: .56"Lubrication Quantities: Horizontal-Gear Side-28 OZDrive Side: Shaft & Gear Ends Interconnected Vertical-Gear Side-16 OZDrive Side: Shaft & Gear Ends Interconnected

Aerospace

Agriculture

Aquaculture

Automotive

Electronics

Environmental

Food & Beverage

General Manufacturing

Glass

Iron & Steel

Marine

Medical

Mining & Construction

Oil & Gas

Packaging

Paper & Printing

Petrochemical

Pharmaceutical

Plastics

Power Generation

Textiles

Transportation

Wastewater

Woodworking

GGBAABA

This items ships common carrier LTL. Carotek will arrange shipping at the best price and delivery terms. The shipping charge may vary from the charge on your initial order. We will advise you of any additonal shipping charges and/or refund you if the actual shipping is less. Buyer is responsible forproper unloading facilities and equipment. If proper arrangements have not been made when delivery arrives, additonal charges will apply.